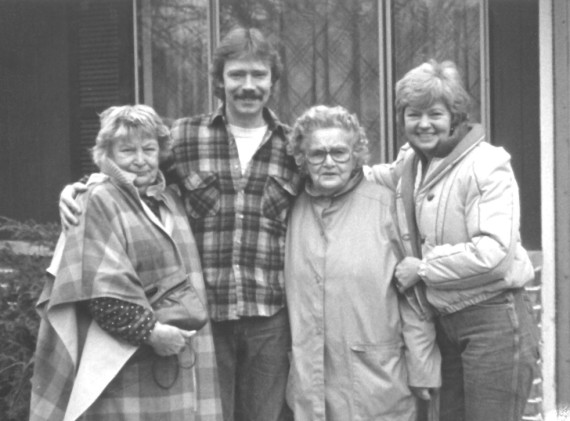 This is a picture of four generations together. From left to right they are:
Liberty Kush, Me, Anna Joyce and Loretta Calcaterra. Anna passed down
her title of Matriarch Of The Family to Liberty in October, 1999. Anna was
quite a person and she left us with lots of unforgettable memories.