The Dig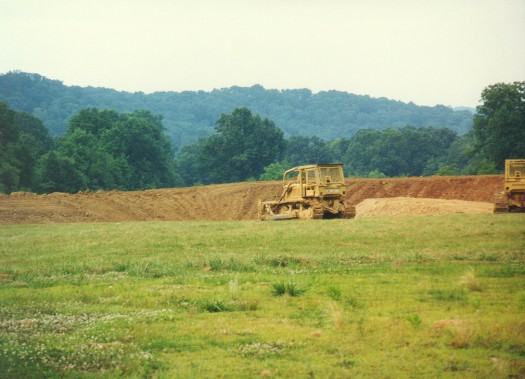 Two bulldozers started work on the pond in the beginning of July, 1995.
The pond was built into the slope of the back yard. Dirt was pushed from
the front to the back forming the levee on the lower side of the slope. As
the hole got deeper, the clay was pushed up along the levee to form the
seal. It took about four or five days to finish the digging.